Education Programs
The Mead Education Team is proud to offer high-quality, engaging lessons that adhere to educational standards to spark curiosity and a sense of agency. We offer programs thoughout the school year, summer too, as well as support programming for home school groups, scouts, adult groups, and clubs. We are able to create lessons and presentations on request or provide a program based upon the choices made from our Program Menu. Our Program Menu offers a variety of topics at all grade and interest levels...and is always changing to reflect the lastest in science and trends.
For more information on educational programming at Mead, plesae contact Sam De Roche at:[email protected].
Below are descriptions for some of the lessons on our Program Menu:
(Winter) Survival Strategies skills are a must-know for anyone who loves the outdoors. Students will prepare for a survival experience by learning about their basic needs and how to assess tricky situations. Students will also learn how to safely build fires and shelters.
Through a dress-up activity and an interactive hike, students in Feathered Friends will learn about birds and their unique characteristics. They will discover bird cutouts around the visitor center to practice their identification and bird call skills before listening and watching for birds on the wetland.
Lumberjack Camp: 1858 (formerly Lumberjack Louie) sends students back in time to the area now known as the Mead where they learn the skills needed to be successful lumberjacks. By using a two-person saw, flipping flap jacks, felling a tree, and making their log stamp logo, students are prepared for a job in the trade (1858-style). This lesson is one that could be done with all the students at the same time. The minimum length of the lesson is 1 ½ hrs.
What goes into managing a forest? How can you tell different trees apart? During Forestry Fun, we will answer those questions by diving into the world of forestry! Put on your hard hat and get ready to learn basic tree identification, what makes a healthy forest, and how to use tools that Foresters use.
Wonderful Wetlands/Pond Study: Students will collect macroinvertebrate specimens and learn how to identify them. We'll also talk about the interesting, underwater living tools these critters have, their niches within the system, and the importance of these indicator species in our wetlands and water systems.
Fill the Bill will engage students in the world of unique bird characteristics. They will discover how bird beaks are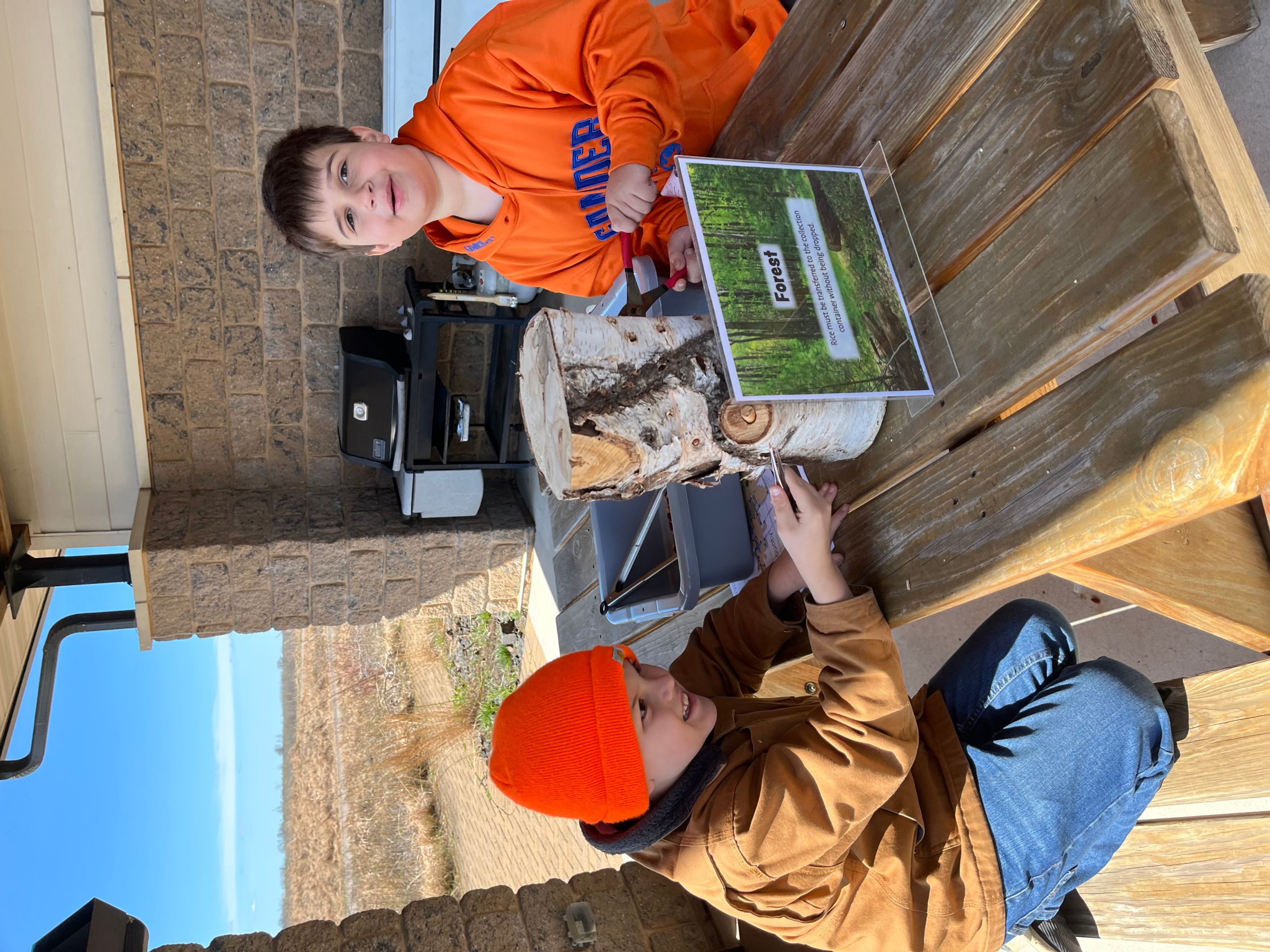 specialized for specific diets and habitats by using various common tools to "eat food" as they "fly" places during an interactive game. Afterwards, mounted specimens, posters, and pictures will be used to relate each tool to a specific beak design. Students will also discuss other traits birds have and how these characteristics help birds thrive in their specific habitats.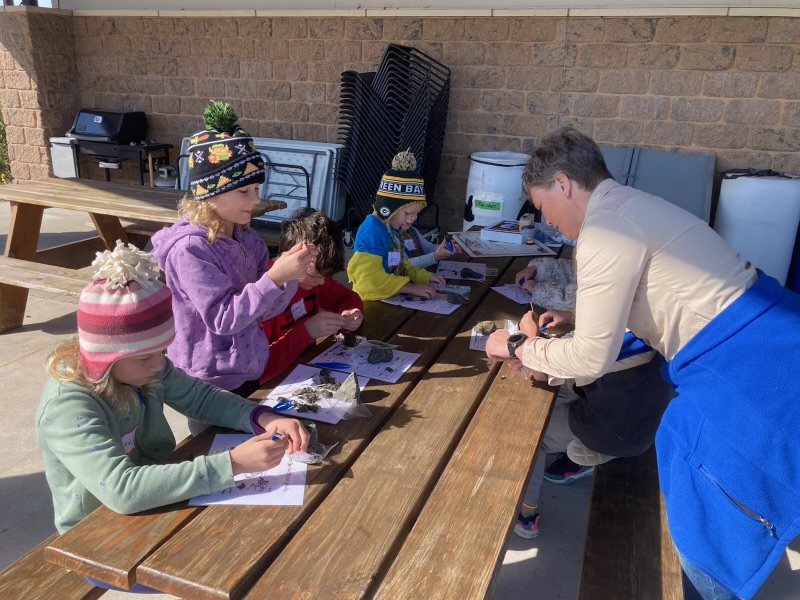 Owls are interesting creatures with special characteristics that make them unique.In Owl Prowl, we take a look at an owl from head to talon to experience that which makes the owl so special. Students will hear a mouse the way an owl does, replicate the various calls, grab objects with their unusual talons, and experience the silence of flight. Once familiar with owl traits the students will go on an owl hunt and return to dissect an owl pellet to discover how owl's never waste their food.
Bones, specifically the skull, can tell many interesting stories. Students will piece together information gathered from inspecting various skulls during Bonehead Bios to create a biography about some animals. What did they eat? How did they get their food? How old were they? How did they move? Maybe even, where were they and where did they live?
Winter is a time that can seem stark in comparison to warmer, green days. Students will come to discover, during Winter Ecology, how animals are surviving winter while going into various habitats (with snowshoes or without) and by practicing the unique survival techniques used by the animals around them.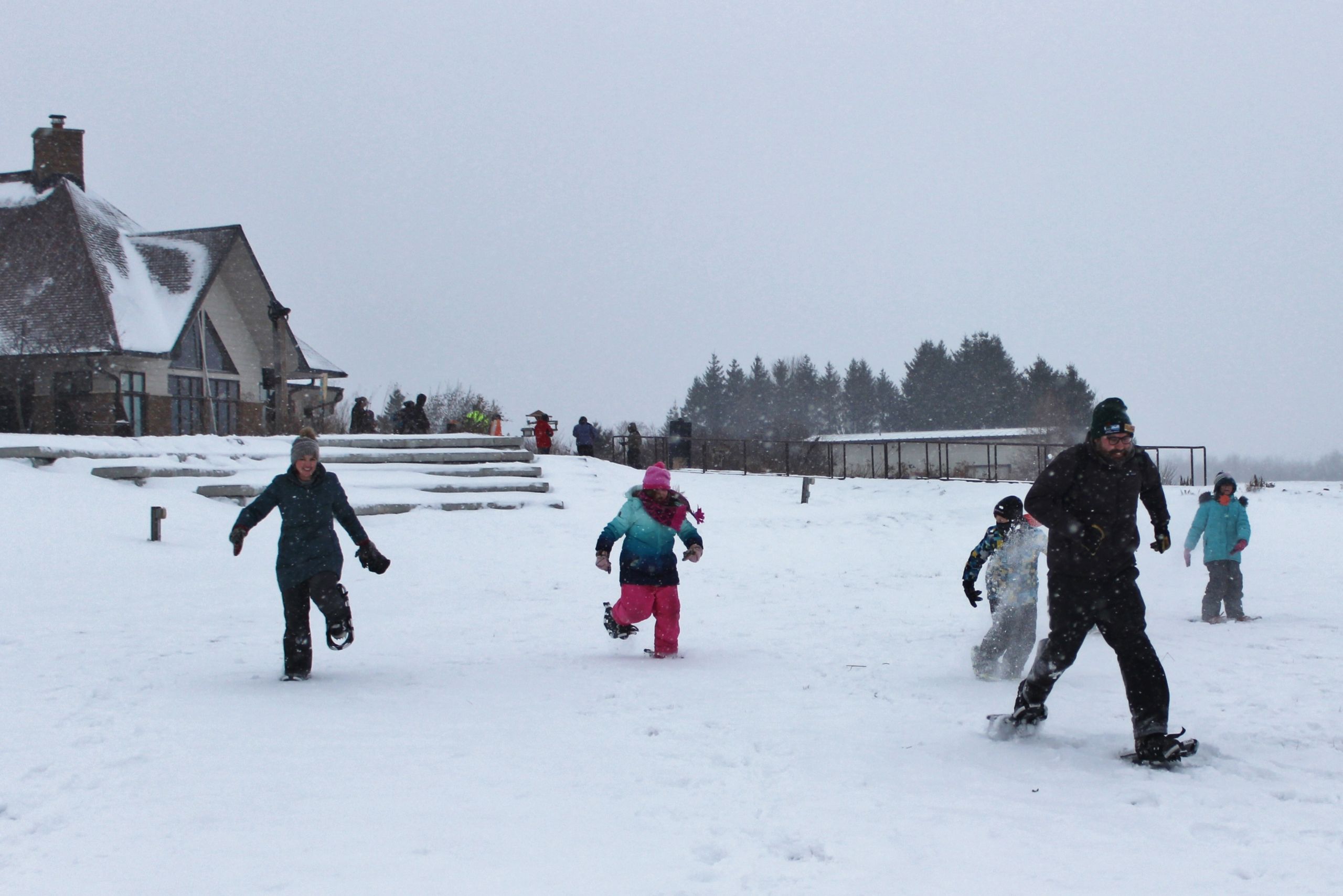 Animal Tracking is a form of storytelling. Students will use their power of observation and critical thinking to decipher clues that well help them conclude what animals have been active at the Mead and what they are doing. By considering the habitat, terrain, and the species, students will think like the animals and eventually move like them too.
A Nature Hike at the Mead is always an opportunity to expect the unexpected. "Nature moments" like a red fox jogging along the trail, dancing with a Karner blue butterfly, or hearing the rush of the air moving under a Trumpeter Swan will certainly be memorable. Students will carry field bags to help them see and identify whatever comes their way.
Groundwater Guardian is a program sponsored by The Groundwater Foundation, a private non-profit educational organization that provides support and encouragement for communities of all types (cities, counties, watersheds, schools, etc.) to begin groundwater awareness activities, motivation to continue these efforts, and recognition for their achievements.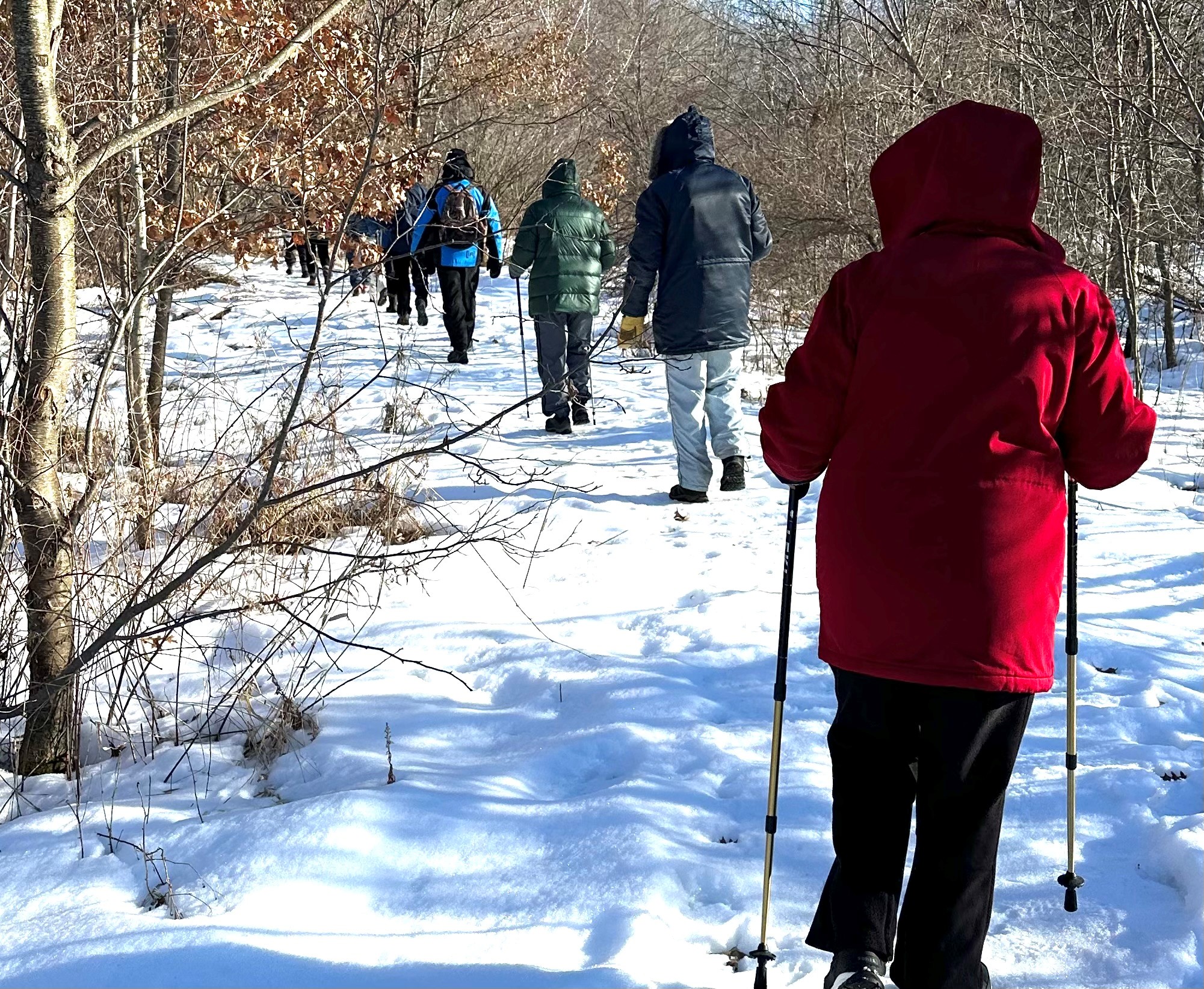 By participating in a conversation (and activity), students will come to learn through Team Building for Conservation that they already know a lot about conservation and natural resources. In fact, despite sometimes feeling like one cannot fix all conservation problems by themselves, students will demonstrate that through the power of communication (and teamwork) they already have a skill they can nurture to be most impactful upon all things related to conservation of natural resources.
Spring Ecology allows students to use the power of their senses (and the power of using apps on their phones when approved by the school's lead coordinator) to gather phenological information. By noting their findings in a phenological journal like Aldo Leopold did, students develop the skills to continue gathering phenological data throughout the year in the spaces near their home and/or school. With an appreciation for the work of Leopold, students may feel inspired to continue with citizen science.
Everyday lessons at the Stanton W. Mead Education and Visitors Center

At the Stanton W. Mead Education and Visitors Center you are sure to find hands-on activities that will draw you in. These displays encourage play that will surprise all ages when learning is driven by your own curiosity. You will find at least two ever-changing lessons indoors, one outdoors, and the "Love for Learnin'" video series in the indoor classroom whenever you visit.
Our Visitor Center Associate will also have items available to help you engage with the outdoors. Stop in to reserve some binoculars, a field bag, bug boxes, or butterfly nets for example.
Summers are Fun at the Mead too!
The learning does not stop with the end of the school year. Summer is an opportunity to enjoy specialty programming which changes every summer. The "Summer Fun at the Mead" program invites kids of all ages to enjoy a new topic weekly for free, Fridays from 10:00-11:30am. No registration is needed. Stay afterwards to picnic and hike or wildlife watch.
Are you a high school junior to university Freshman and ever been curious about Natural Resource Careers in Wildlife? This year we are offering a unique opportunity to learn directly from those in some of these important DNR roles: Adminstration, Wildlife Biology, Law Enforcement, Wildlife Management Technology, and Education. Mondays from 10:00-12:00, professionals will present about the work they do followed by a hands-on activity related to that professionals responsiblities and ending with a volunteer project related to the field. (See the schedule below.) Space is limited for this free opportunity. Registration is required; email [email protected] or [email protected].
To stay up to date on all our summer programming, follow us on Facebook and Instagram, check out our Friends of the Mead/McMillan Wildlife Areas website, or subscribe to our "What's Happening" at the Mead monthly email by sending a request to [email protected].
The Summer Fun at the Mead line-up for 2023:
Natural Resource Careers in Wildlife poster: