Special Waterfowl Regulations for the Mead Property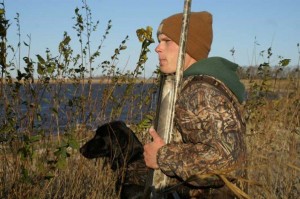 Central Wisconsin Waterfowl Hunters attended meetings in April 2007 and February 2008 to discuss ways in which they could improve the overall waterfowl hunting experience on the Mead Wildlife Area. These hunters voiced a strong support for regulation changes that would prohibit early waterfowl hunting seasons (with the exception of the youth hunt), thus reducing disturbance to refuging migrant waterfowl on the property. They also voiced their desires to establish waterfowl resting periods, providing some relief from hunting pressure. The new regulations went into effect in 2010 and will remain in effect. The regulations have been authorized through the spring hearing process and are now permanent rules.
The following are the waterfowl regulations designed for Mead Wildlife Area by Central Wisconsin Waterfowlers:
All Waterfowl hunting (Duck and Goose) is closed until opening day of the Northern Waterfowl Zone. There will be no early goose season and no early teal season on the Mead, and the exterior season does not apply. Exception: Ducks and Geese– may be hunted by youth hunters during the Youth Waterfowl Hunt.
Waterfowl hunting will close at 1:00 pm each day beginning the Monday following opening weekend of the Northern Waterfowl Zone and lasting for 16 full days.
For further details and refuge maps, please visit the Mead Wildlife Area's Visitor Center or call (715) 457-6771.
Make sure to check property regulations regarding wildlife refuge boundaries prior to hunting and be mindful of the signs while enjoying your hunt. Maps are available at the visitor center, both inside and outside on the west kiosk and main entrance kiosk.
Visit the Wisconsin DNR's website for small game season dates and regulations.