General Info
The Mead Wildlife Area has something to offer every outdoor enthusiast!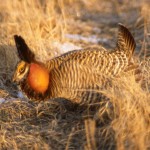 Birdwatching
"The Mead is probably the best all around wildlife watching acreage in central Wisconsin." ~ Birding in Central Wisconsin
Check out the Birds at the Mead or the Mead's bird checklist.
---
Hunting
Principal huntable wildlife: Waterfowl, deer, grouse, woodcock, squirrels and rabbits.
Visit the DNR's website for hunting and trapping season dates and hunting regulations.
---
Hiking, Biking & Boating
The Mead offers 70 miles of hiking trails and a 7-mile bike trail around the Berkhahn flowage that is open May 15-September 1.
McMillan Marsh also contains a 6.25 mile biking and hiking trail open from May 1- August 31.
---
Wildlife Watching
A list of links to the types of animals that can be found at Mead and elsewhere in Wisconsin is located at the Wisconsin Department of Natural Resources' (EEK! ) website.
---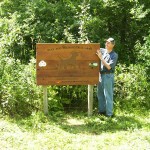 Dog Training
The Wisconsin Association of Field Trial Clubs (WAFTC) and the Pointing Gun Dog Association (PGDA) are just two of the organizations that use the Mead property for trials and events. Contact the Mead for Dog Trial events.
---