Loggers and Farmers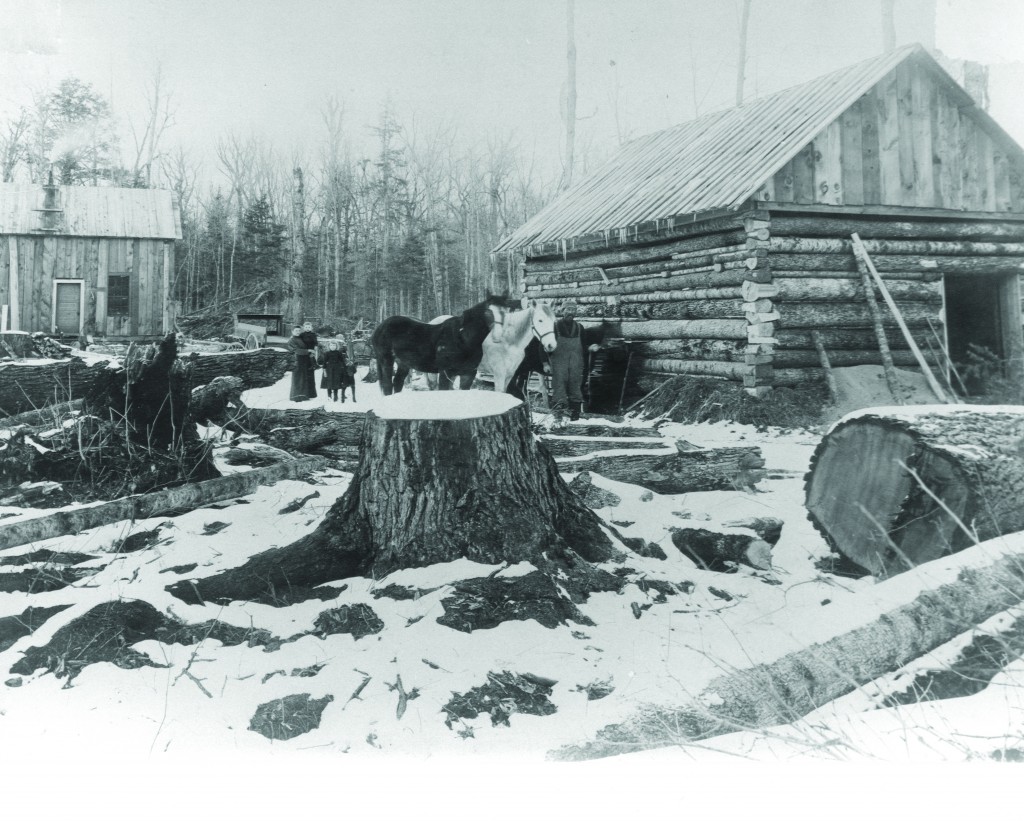 Soon after statehood in 1848, every stream and river north of what is now Stevens Point became a highway to the "pinery". White pines were floated to mills on the Wisconsin River. In 1870, railroads ushered in a forty-year logging boom on the Little Eau Pleine. More on Loggers & Farmers.
Reservoir of Refuge?
In 1933, with dreams of giant reservoirs in both the Big and Little Eau Pleine valleys, the Consolidated Water Power and Paper Company acquired the bottomlands. The Big Eau Pleine dam was built in 1936, but, because of opposition from conservationists and local residents, the Little Eau Pleine dam was never built. The Little Eau Plaine Reservoir would have covered 27,500 acres, making it the second largest lake in Wisconsin.
A Refuge is Born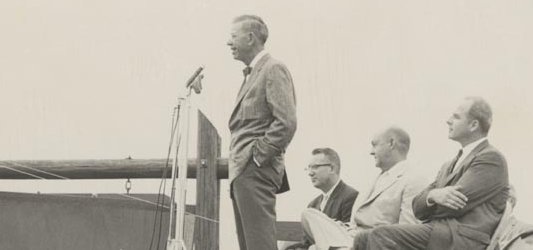 On April 10, 1959, Stanton Mead, (speaking here), President of Consolidated Paper Company, gifted 20,000 acres to the state of Wisconsin to be used for a wildlife refuge. It was named for his father, George W. Mead. The dedication was held on Teal Flowage, one mile north of Mead's education building. Seated in front is then Governor Gaylord Nelson.