Field Trip Information
We are glad that you are interested in bringing your class to the Mead Wildlife Area.
Listed below you will find information to help you prepare your students for their visit. It is our goal to make each student/visitor a better environmental steward.
If you are considering a field trip to the Mead and wish to request a trip contact Senior Educator, Sam De Roche at [email protected] or call (715) 540-6013. A reservation request form will be sent to gather information to help us meet your needs. Once confirmed you will hear from our Senior Educator who will work with you to develop the best educational experience at the Mead as possible.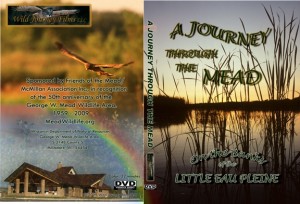 Teachers can use the souvenir showcase order form to assist their students with purchasing items. Items are subject to availability and prices are subject to change. Items are sold only at the Stanton W. Mead Visitor and Education Center.
Some schools enjoy viewing the Introductory DVD "A Journey through the Mead" prior to coming out. The DVD can be viewed either at school before your visit (Here is a letter to libraries to purchase their own copy: School library) or at the Mead-before your day begins.
Mead Wildlife Area: Additional Information