Hiking
The Mead Wildlife Area is a wonderful location for a walk or hike to enjoy the wonders of nature.
Hiking
The Mead offers over 70 miles of maintained hiking trails! In addition to these trails, a new 1.5 mile boardwalk hiking trail has been added that takes visitors through the three habitat types that are found here on the Mead. This boardwalk is a wonderful opportunity for any visitor to get out and enjoy nature.
Biking
McMillan Marsh north of Marshfield contains a 5.5 mile seasonal biking trail which is open from May 1 through August 31. There are also numerous hiking trails which are open, except when the Refuge Lines are up from September 1 through November 30. The refuges are no access for any reason. The purpose of these refuges is to provide areas where migrating waterfowl can rest and feed and not be disturbed by any human activity. They are posted with yellow refuge signs.
The Mead no longer offers a bike trail around Berkhahn Flowage. The bike trail is permanantly closed due to ongoing maintance issues. This trail is open for hiking, except when the Refuge Lines are active from September 1 through November 30.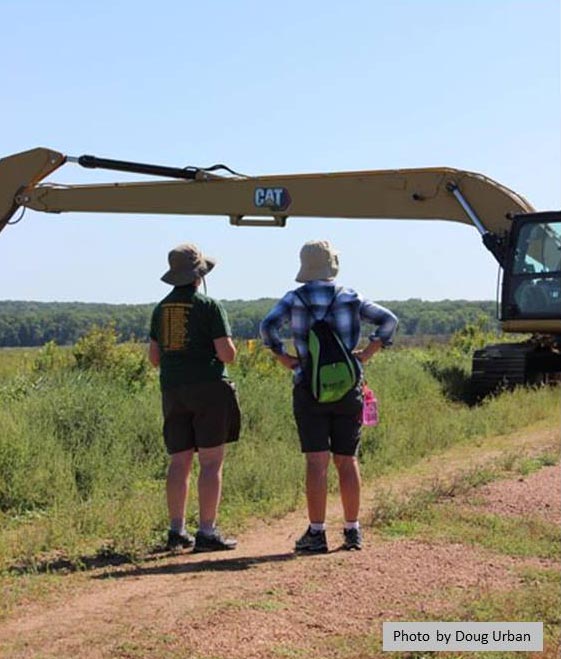 For additional biking opportunities near the Mead Wildlife Area, please check out the Big Eau Pleine Park Big Eau Pleine Park website. For map of the trails of the Big Eau Pleine Park click here.
For additional biking opportunities: